PARTNERS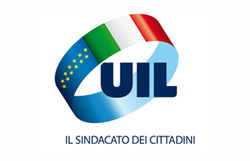 Unione Italiana del Lavoro (UIL – Italy), is the trade union confederation of workers and retired people of any belief, creed, political and ethnical belonging affiliated for the defense of rights and common professional, economic social and moral interests. Thanks to its more than 2 million members, UIL is the third Italian trade union confederation.
Its representation is expressed both at a horizontal level, through Regional unions and 107 provincial union chambers, and the structures for assistance and protection of workers and retired people; at a vertical level, with 17 industry-wide.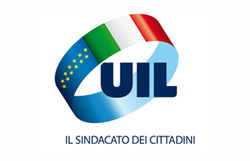 L'Unione Italiana del Lavoro – Toscana (UIL – Tuscany) , is the trade Tuscany union belonging to the UIL – Italy. It promotes the interests of working people at Tuscany Region level and represents them in the regional institutions. It's structured in 10 provincial Union Chambers. In accordance to the UIL mission, it seeks to influence the regional legislation and policies by making direct representations to the various institutions, and engaging in extensive consultation with local and national authorities. UIL -Tuscany also seeks to establish industrial relations with employers at regional level and to promote social dialogue activities and relations combining sustainable economic growth with a better quality of employment and working conditions, together with the promotion of social protection, equal opportunities, social inclusion, and the participation of citizens in democratic decision-making process.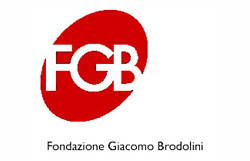 Fondazione Giacomo Brodolini (FGB – Italy), is an Italian research Institute whose studies are focused on: Welfare/Social Policies, Growth and Development, Industrial Relations, Labour Market and Human Capital.
FGB was established in April 1971 in order to carry on the social and cultural work started up by the ex-minister of Labor, Giacomo Brodolini. The Giacomo Brodolini Foundation is engaged in carrying out research activity and cultural promotion by adopting a precise scientific method and an interdisciplinary approach meant to foster the dialogue and the continuous exchange between the social forces involved Since 2003 the FGB has been cooperating with European Trade Union Institute (ETUI) and is part of the international research network IWPLMS (International Working Party on Labour Market Segmentation and RLDWL). Since 2000 the FGB has been providing technical assistance to DG Employment and Social Affairs of the European Commission for the evaluation of Italian National Reform Programme within the Sysdem Network and is the Italian member of the European Employment Observatory (EEO).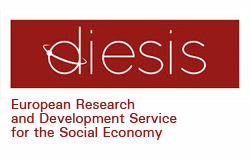 Since 1997 DIESIS has supported the development of the social economy in Europe through the implementation of knowledge-based activities, such as training, project design, consultancy and advisory services, technical assistance and research.
DIESIS's members represent a network of thousands of enterprises all over Europe. DIESIS works in partnership with European thematic networks and platforms such as REVES, Social Economy Europe, CECOP, EMES and EAPN. It is a member of the OECD LEED Programme and of the European Alliance for Innovation. Its main fields of action are: Social integration, Active citizenship, Social housing, Participatory democracy, Social dialogue, Sustainable energy, Local development, Gender equality, Fighting poverty and discrimination, Sustainable and social tourism, Social enterprise development.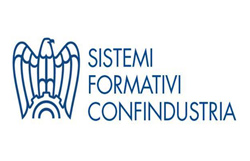 SFC - Sistemi Formativi Confindustria
is a joint stock option consortium that designs and coordinates training, R&B and technical assistance, on both a national and local level. Its work aims to: support the development of Confindustria, sustain the growth and competitiveness of SMEs, encourage the modernisation of the Italian Public Administration. Each SFC initiative is characterised by a high level of quality and professionalism, as imposed both by its membership of the enterprise system and the strategic mission of the company.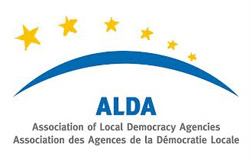 The Association of Local Democracy Agencies (ALDA),
is a non-governmental organization dedicated to the promotion of good governance and citizen participation at the local level. It works both in Europe in European neighbouring countries to promote citizens' participation in public life and European Policies. Within the framework of promoting good governance and citizen participation at the local level, ALDA focuses on various themes such as European integration, civic initiatives, youth involvement, human rights, immigration, equal opportunities, sustainable economic development and volunteering. ALDA is a membership based organization gathering more than 160 members (including Local Authorities, Non-Governmental Organizations, etc.) coming from more than 30 different countries. ALDA is funded through membership fees and project funding from the European Commission, the Council of Europe and other public and private donors.
National Trade Union Confederation "Cartel ALFA"
was founded in 1990 with the purpose of establishing a real and authentic representation of the Romanian workers. NTUC "Cartel ALFA" played a decisive role in the transformation of the Romanian trade union movement by educating experienced militants which can freely express their opinions and defend the interests of the workers. The confederation is totally independent from any political or administrative groups and is open to anyone who wishes to join. There are currently 38 professional federations affiliated to the confederation from various fields of activity, both from the public and private sectors. In addition, CNS "Cartel ALFA" coordinates the activity of 40 interprofessional, regional trade unions.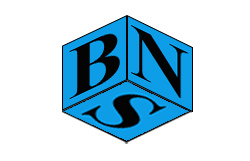 ( The National Trade Union Bloc (BNS) )is the second largest national trade union center in Romania. It was founded in 1991 and has a membership of 375,000, BNS is affiliated with the International Trade Union Confederation, and the European Trade Union Confederation.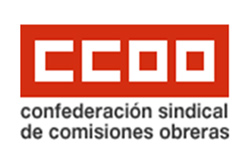 CCOO's Trade Union Confederation
is a prestigious, democratic trade union central office which confederates the nationality-based and regional unions state federations and confederations. It defends the professional, economic, political and social interests of both male and female workers in all spheres of labour. CCOO has consolidated its position as the biggest trade union organisation with more than 1,100,000 paid-up members, and the most representative with more than 122,000 delegates democratically elected by all employees in companies with more than six workers. CCOO sees trade union autonomy as the exercise of democratic decision-making capacity, carried out independently of governments, employers, political parties and other social organisations. It undertakes its commitment to build a free, socially-fair and equality-based society, based on the principle that trade unions are autonomous political entities. .

Avec le soutien de la Commission Européenne
With the support of the European Commission